Ivo Přeček
Ivo Přeček
5. 12. 2012 — 13. 1. 2013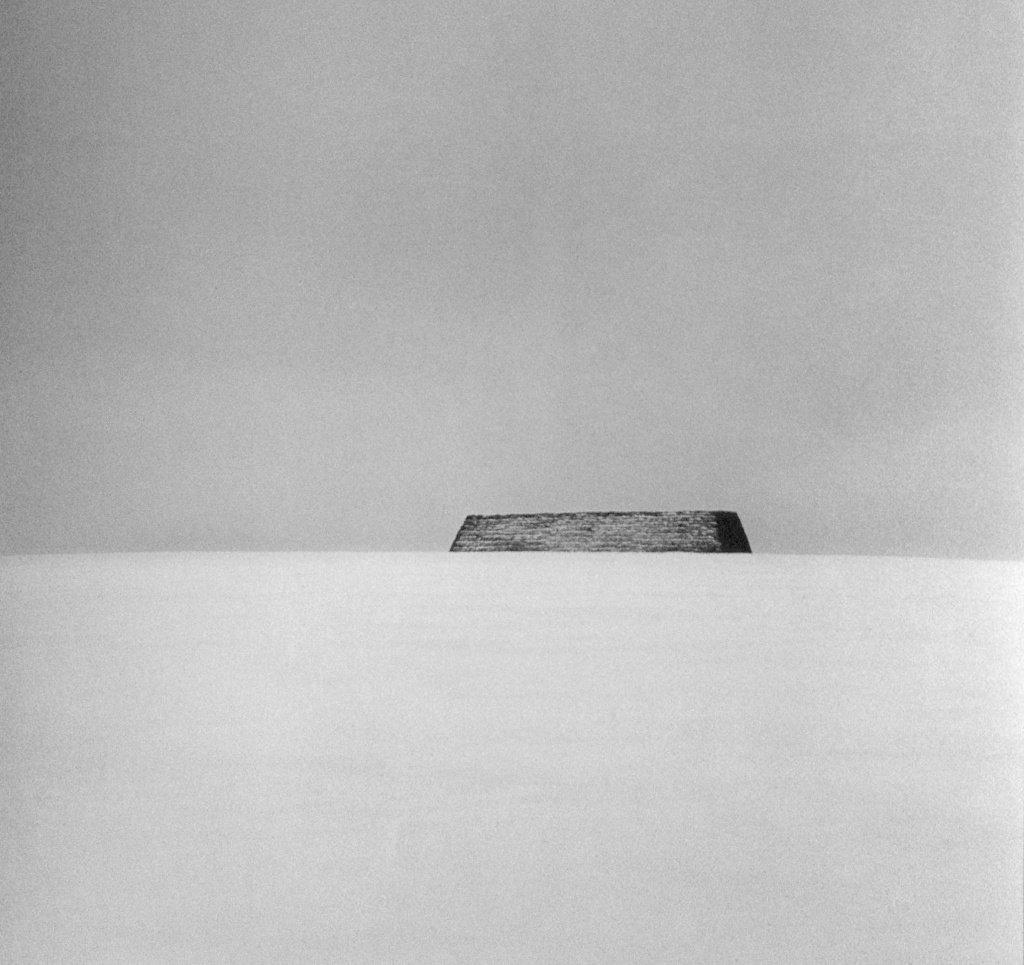 The work of Ivo Přeček is usually considered in connection with DOFO, a photographers' group in the Moravian city of Olomouc.
The work of Ivo Přeček is usually considered in connection with DOFO, a photographers' group in the Moravian city of Olomouc. As one its members, Přeček participated in their group exhibitions mainly with photos from the workplace, a reaction to the imaginative currents of Czech photography from the late 1950s onwards, or with his experiments, objects, and assemblages. In this same period, beginning in 1965, he befriended the photographer Jan Svoboda. Last but not least, his work reveals that Přeček was also reacting to the photographs of Josef Sudek. From Sudek's legacy he adopted perceptiveness to simple subject matter in his nearest surroundings, a lyrical accent, and, above all, an emphasis on light, which he also often let play on semi-transparent or translucent objects, like a plastic-covered greenhouse, a window pane, or wrapped bread.

After he made the acquaintance of Svoboda, Přeček gradually ceased to use special photographic techniques, and began to move towards a conception that was then called 'pure photography' and also to large-format negatives and working with the image. This approach was described by Antonín Dufek in the often quoted words 'maximum evaluation of minimalistic subject matter'. Whereas the Sudek line is evident in the large Gardens series, inspiration gained from Svoboda's works is clear in the similarly large Pyramids series, in which Přeček has photographed, in a wide variety of forms, the bales of hay which help to give the land around Olomouc its special appearance. Přeček's Projections (1962), made while still employed in a factory, even anticipate Svoboda's later interest in the special spreading of light across the texture of a wall. In the bales of hay, plastic-covered greenhouses, and landscapes of the Hané region, Přeček has created a parallel to Svoboda's tables, shelves, and empty walls.

His photographs of Hané from 1983, constructed flatly in subtle shades of grey, are a dialogue with attractive, traditionally photographic regions. The flat, monotonous, too quiet land around Olomouc was not photogenic and was therefore a challenge. Moreover, it constituted a parallel to Svoboda's quiet photographs that observed the gradual pouring of light into space. The exploration of movement, sometimes linked with recording an object from several angles, introduced a new element into Přeček's work. He brought movement and time into quiet still lifes usually linked with motionlessness, thereby re-examining another constant of photography.

Tomáš Pospěch
Sincere thanks to Štěpánka Bieleszová, the curator of the Photography Collection at the Olomouc Museum of Art and to Ivo Přeček, the son of the photographer, for generously lending the photographs and for collaborating in the preparation of the exhibition.
Show more
Show less
Ivo Přeček
*1935-09-12


✝

2006-02-21
Ateliér Josefa Sudka
Újezd 30, 118 00 Prague 1, Czech Republic
Open daily except Monday 12 AM – 6 PM
Tel.: +420 251 510 760
Admission 10 CZK
/ free for students of art schools