Josef Sudek
Zen Master: In Praise of Shadows
30. 6. — 9. 9. 2023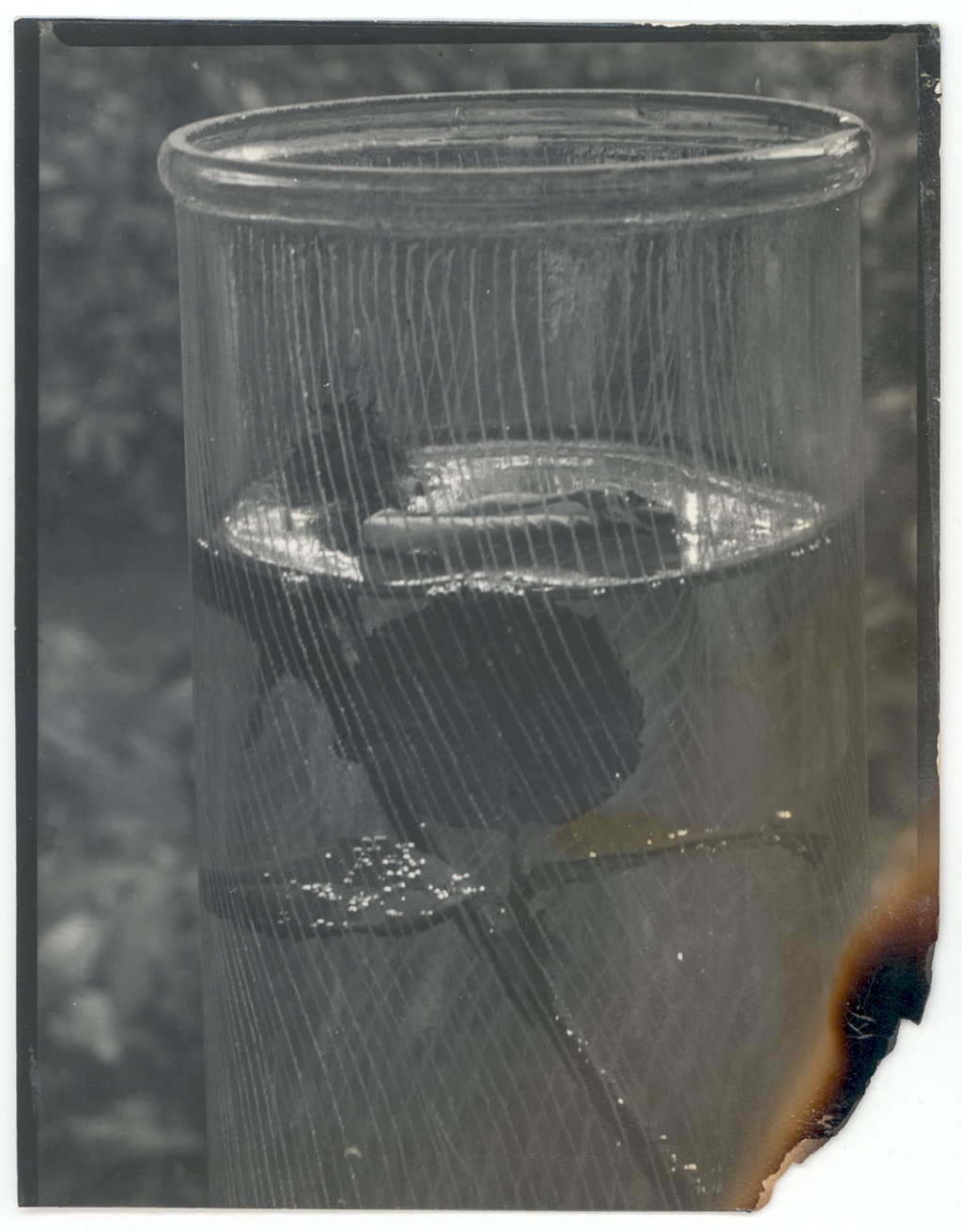 -
-
Curator Emma Hanzlíková
After the death of her brother in 1976, Božena Sudková (1897–1990) donated a large collection of Asian art consisting of around eighty items to the National Gallery in Prague.
In addition to fifty-five Japanese woodcuts, the donated set also included numerous examples of Chinese silk painting. All the works came from the collection of the photographer Josef Sudek (1896–1976), but the circumstances that led him to collect Asian art remain unclear. Similarly, questions of his collecting preferences, contacts with other collectors of Asian art, the provenance of his acquisitions, and their subsequent use await further research as well. Thanks to a study by Vojtěch Lahoda, we know that an important role in Sudek's interest in Asian art and Chinese philosophy was played by the artist Emil Filla (1882–1953). Filla collected non-European art himself, and Sudek frequently visited him at the chateau in Peruc, where he engaged with Filla in conversation and photographed panoramic images (which he referred to as jitrnice – liverwurst) of the Central Bohemian Highlands. In Sudek's opinion, the mountains were an example of a Japanese landscape in Czechoslovakia. Recent findings by Hana Buddeus nevertheless show that Sudek's interest in Asian art was much older: in the 1930s, he acquired several Japanese woodcuts from the painter František Tichý, which Tichý sent to his main photographer from Paris in exchange for photographic reproductions of his paintings.
Sudek's collection of woodcuts is quite diverse and does not reveal any uniform collecting philosophy. It includes ukiyo-e woodblock prints, most of them from around the nineteenth century, though there are a few older examples. Frequent motifs are portraits of kabuki actors and poets, but there are also Kunisada's beautiful women, Hiroshige's wanderings with landscape scenes from The Fifty-Three Stations of the Tōkaidō (1840–1842), and Hokusai's depictions of Mt. Fuji. Images of birds, floral albums, and small-scale still-lifes of folk toys or seafood form another area of Sudek's wide-ranging interest. The works donated to the National Gallery also include Utagawa Toyoharu's rare woodcut Korean Procession in Honchô (ca. 1735–1814), which came from the collection of the Berlin collector Tony Straus-Negbaur, as confirmed by the collector's mark TSN and the date 1928 on the rear.
This is not the place to question the depth of Sudek's familiarity with Asian aesthetics, although his own art, made in a seemingly informal manner, shows a clear sense for capturing the essence of things, no matter how simple or imperfect they are, and is characterized by a luminous intimacy and an unpretentious rawness – principles that also reflect the beauty of wabi-sabi. Sudek's approach to life, the nature of his work, and last but not least his interest in East Asian art all invite comparisons between his work and the aesthetic principles of the Far East. In fact, he himself once said that photographs can hang in people's homes but that they should be changed more often, just like Chinese scrolls.
The title of the exhibition, Zen Master: In Praise of Shadows is a reference to a famous essay on traditional Japanese aesthetics by the writer Jun'ichirō Tanizaki (1886–1965). In it, Tanizaki describes how radically light and shadow can influence our perception of beauty, food, and space. The exhibition creates a parallel between Sudek's wooden garden studio and the kind of Japanese tearoom in which Zen masters have since the sixteenth century engaged in tea ceremonies, experimented with architectural space, and contemplated ink paintings, which are here replaced by a meditative triptych of Sudek's still-lifes: hazelnuts with chewed leaves, an apple with peeling paint in the background, and a bent rose in a glass vase. Some of the photographs took on a new layer of meaning and an unrefined truthfulness in the spirit of wabi-sabi when their corners were singed by a fire at the studio in 1985. Examples of wabi-sabi in the photographs themselves include the round stains left on the wooden table with the nuts or the craquelure on the old paint in the photograph of the first apple of autumn, all of which manage to evoke the same kind of meditative timelessness as the cracked clay walls of the stone garden at Kyoto's fifteenth-century Ryōan-ji Zen temple.
The exhibition at the Josef Sudek Studio is of a performative nature. Although it doesn't present any unknown works by Sudek, it shows them in a new and experimental context that the traditional European gallery visitor may not be entirely comfortable with. The exhibition design works with tatami mats and invites viewers to, in the Japanese tradition, take off their shoes and walk across the rice-straw floor covering, on which one can also comfortably sit in order to take in Sudek's creative space from a new perspective. The goal is to re-create the atmosphere of the tokonoma, a small alcove in which people traditionally exhibited works of art and which Tanizaki describes as follows: "…we are overcome with the feeling that in this small corner of the atmosphere there reigns complete and utter silence; that here in the darkness immutable tranquility holds sway."
Emma Hanzlíková
Acknowledgments:
Karup Design, NGP, Hana Buddeus, PhD.,Researcher, Institute of Art History, Czech Academy of Sciences,
COLL COLL
Show more
Show less
Josef Sudek
*17.3.1896

,

Kolín


✝

15.9.1976, Praha
selected individual exhibitions
1976
Uměleckoprůmyslové muzeum, Praha
Moravská galerie, Brno
Neue Galerie v německých Cáchách
1932
Krásná jizba, Praha
profession
1936
nakladatelství Družstevní práce (1927-1936)
Ateliér Josefa Sudka
Újezd 30, 118 00 Prague 1, Czech Republic
Open daily except Monday 12 AM – 6 PM
Tel.: +420 251 510 760
Admission 10 CZK
/ free for students of art schools